Where wheelie bins have gone wrong in Coventry, Walsall and Wolverhampton

Well today is the day that Birmingham City Council submits its application for government funding to impose 3 wheelie bins for every household in Birmingham. Despite clear direction from the government that they will fund food waste recycling and increased recycling collection frequency, the new Labour administration has abandoned these proposals. Instead the Labour Council is bidding for the introduction of wheelie bins, even though government guidance does not even suggest it will fund these.

I am not against wheelie bins per se, but what I am against is the 100% coverage (or even 90 to 95% coverage as suggested by Councillor James McKay) of THREE wheelie bins per household. I have argued that there are large swathes of Birmingham where wheelie bins will not work, especially terrace housing and flats. 50% of Birmingham's housing stock of is terrace houses and flats.....and therefore I argue that only 50% of properties in Birmingham could comfortably accommodate wheelie bins.

If we force wheelie bins onto terrace houses and flats, you will end up with wheelie bins either permanently on the pavement OR stuffed into front gardens transforming them large waste storage areas. In short the streetscape of large parts of Birmingham will be dominated by the eyesore of wheelie bins.

According to Councillor James McKay and numerous other Labour Councillors on twitter, neighbouring towns with wheelie bins and terrace houses live happily with wheelie bins. Well I decided to have a look. With the modern magic of Google Earth and Street View it is very easy to see the impact of wheelie bins on the streets of Coventry, Walsall and Wolverhampton. As the photos below show, a quick look (and believe me, all I' done a simple drop down on random terrace streets) shows terrace street after terrace street in these towns dominated and blighted by the eyesore of wheelie bins. And as the wheelie bin gets older and damaged, that eye sore becomes worse.

So what follows are some shots of streets, randomly picked in Coventry, Walsall and Wolverhampton showing how wheelie bins don't work in parts of these towns and look an eyesore.
Coventry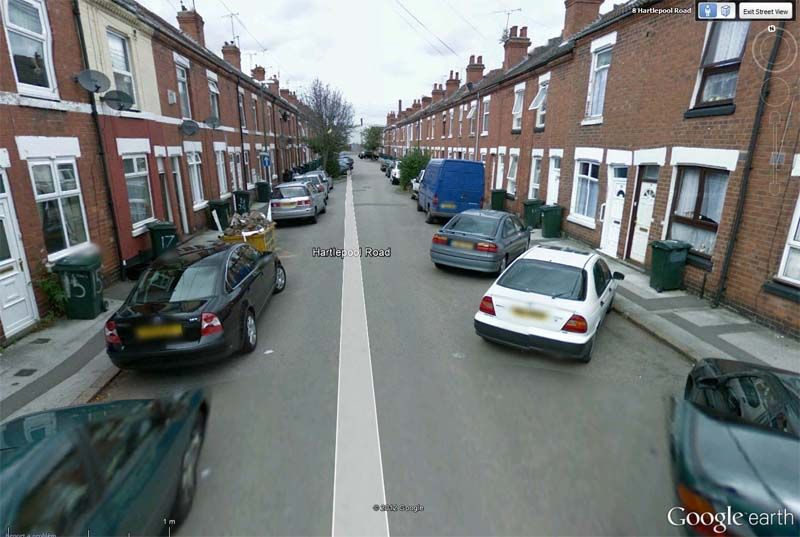 The above photo shows a street with wheelie bins on the pavement 7 days a week. Birmingham has loads of streets that have no front gardens and this is what will happen in these streets.



The photo above shows how front gardens simply become large waste storage areas....and in Birmingham the intention is to have THREE wheelie bins per household. Streets like the above simply become dominated by the eyesore of wheelie bins

Walsall
Again the above photo shows wheelie bins permanently on the pavement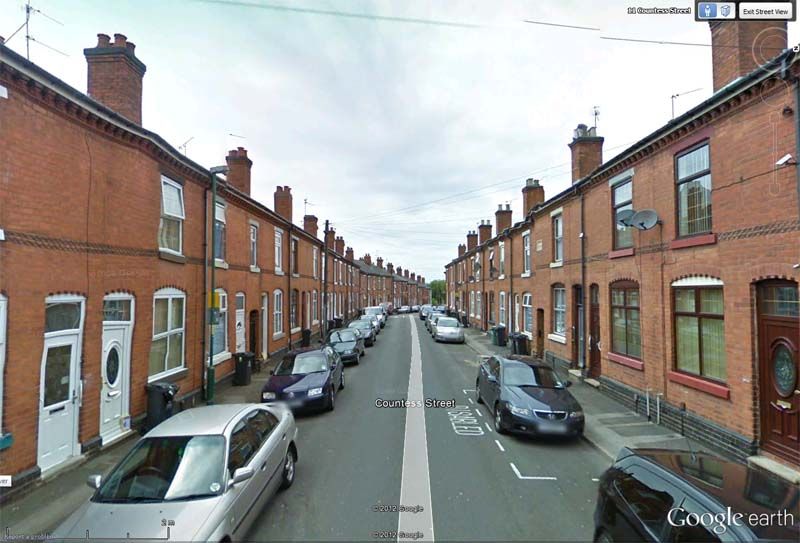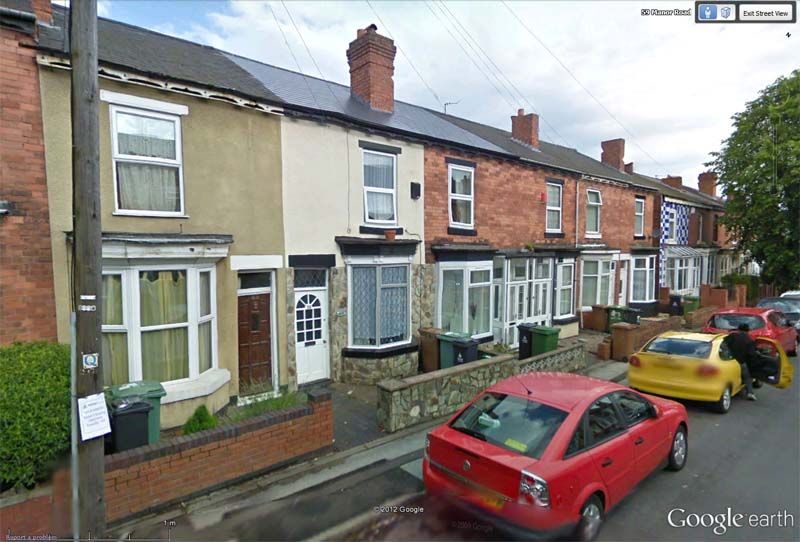 Again the above photo shows front garden dominated by wheelie bins


Wolverhampton